Looking for more information? For Patients | For Providers



Million Hearts DE Initiative

DAFP is leading the campaign. Heart healthy resources for patients and healthcare providers available at our Million Hearts site.Read more or check out the Million Hearts DE site (sponsored by DAFP).
Welcome DAFP Members, Future Members & Friends!
It is with great pride that I welcome you to the DAFP website! This year I encourage you to "Say YES! to the DAFP." There are so many opportunities for you to get involved in
your
Academy.
Be on the lookout for opportunities to:
Y: Yell about our past
E: Engage in our present
S: Sustain & Secure our future
Thank you for all you do!
With DELFAMDOC pride,
Margot Savoy
MD, MPH, FAAFP, CPE
2013 Chapter President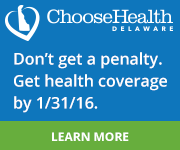 Tweets by @Delfamdoc
Upcoming Educational Events
Looking for quality, evidence-based continuing medical education? We offer a number of events including our regular Top Ten Clinical Pearls Series in collaboration with the
Delaware Academy of Medicine
and a variety of annual symposia.