Welcome DAFP Members, Future Members & Friends!
It is with great pride that I welcome you to the DAFP website! This year I encourage you to "Say YES! to the DAFP." There are so many opportunities for you to get involved in
your
Academy.
Be on the lookout for opportunities to:
Y: Yell about our past
E: Engage in our present
S: Sustain & Secure our future
Thank you for all you do!
With DELFAMDOC pride,
Margot Savoy
MD, MPH, FAAFP, CPE
2013 Chapter President
Congratulations to

Family Physician of the Year:
Cedric Barnes, DO

Click to see Cedric's tribute video on our YouTube Channel.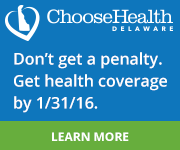 Recent Educational Events
Looking for quality, evidence-based continuing medical education? We offer a number of events including our regular Top Ten Clinical Pearls Series in collaboration with the
Delaware Academy of Medicine
and a variety of annual symposia.